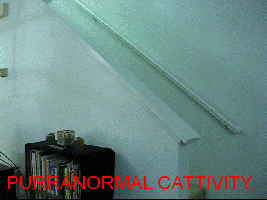 The paranormal community lost a legend last week with the death of Lorraine Warren.
She, along with her husband Ed (who died in 2006), were a couple of the first people to bring the paranormal world to light. They were the basis for The Conjuring movies in recent years and were known for various paranormal investigations, the most well known being the DeFeo house, the famed Amityville Horror house.
Lorraine was a medium and Ed a demonologist. They founded the New England Society for Psychic Research in 1952. The sole purpose was to shed more light on paranormal events like hauntings. They have written many books about their experiences.
I never had the pleasure of meeting them, but I have met their nephew John Zaffis. That name may ring a bell. He is also a paranormal researcher and demonologist. In recent years he had a TV show called Haunted Collector where he tracks down haunted artifacts and seals them in his museum. It's interesting stuff! He is such an awesome person.
Without the Warrens, we wouldn't have so many people interested in paranormal investigation, the television shows or the paranormal conventions that are held today.
Rest in peace Lorraine, without you and Ed, we wouldn't have been so open to the idea of the paranormal world and entertainment we enjoy nowadays.